Just hold up your iPhone! New AR Map navigation app lets you intuitively see the direction to your destination!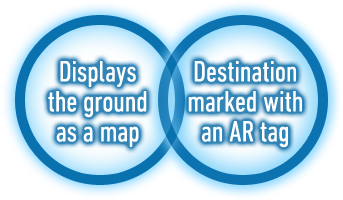 Try it now for free
Navigate your path with AR tags!
Add nearby cafe or restaurant information to your map, and set as your destination!
Easily mail your location to a friend!
Handset support: For the best user experience, we recommend iOS4.3 or newer running on an iPhone 4S or newer.